Distinguishing between Common Rail (CR)
and Unit Injector (PD)
Applicable to certain Volkswagen AG model series with 2.0 TDI engines
Several Audi, Seat, Skoda and VW model series with 2.0 TDI engines use both CR and PD ("Pumpe-Düse" / Unit injector) technology.
RaceChip chip tuning is specially customized to the applicable fuel injection technology with respect to both hardware and software. If your vehicle is specified in the list of applicable models below (all other 2.0 TDI models feature just one type of technology), it is important to determine, before choosing a tuning product, which type of injection technology is installed in your vehicle. For such models, you will therefore find the "CR" or "PD" designation after your engine code.
Performance
The following Volkswagen Group model series are applicable:
Engine code CR
Engine code PD
100kW (136hp)
Audi: A3 (8P), A6 (C6)
VW: Golf Plus, Jetta V, Passat B6
CAGB, CBAA, CFFA
AZV, BMA, BNA, BRF
103kW (140hp)
Audi: A3 (8P)
Seat: Altea (5P)
Skoda: Octavia (1Z), Superb (3T)
VW: Caddy (2K, 2C), Eos (1F), Golf V,
Golf VI, Jetta V, Passat B6, Touran (1T)
CBAB, CBDB, CFFB,
CFHC, CJAA, CLCB,
CLJA
BKD, BKP, BMM, BMP
If your vehicle is in this list and you are not sure if it is a CR or PD version, then simply follow one of the following steps to identify CR or PD technology.
Using the engine code:
For PD models, the engine code consists of 3 characters, while for CR there are 4 characters. You can find your vehicle's engine code in the specification sheet in your service booklet or on the data sticker in your engine bay.
Using engine images for CR and PD:
Common rail (CR)
Unit injector (PD)
Common rail engine, traverse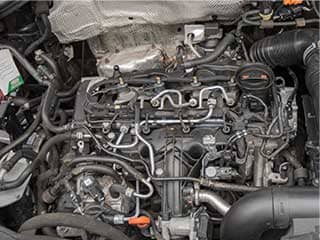 Common rail engine, longitudinal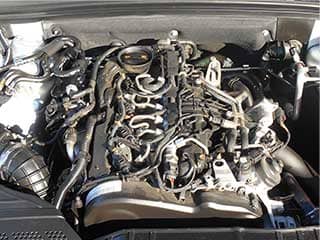 Pumpe-Düse (PD, unit injector) engine, traverse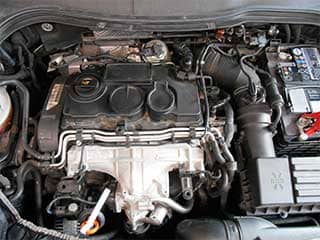 Pumpe-Düse (PD, unit injector) engine, longitudinal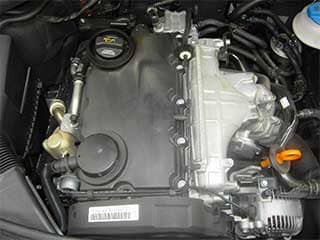 Using our customer service:
If the tips above have not clarified the technology type, then please contact our Customer Service department. We will be happy to help. Contact