BMW M6 – Irrational Perfection
News & Stories | 02.07.2014 | RaceChip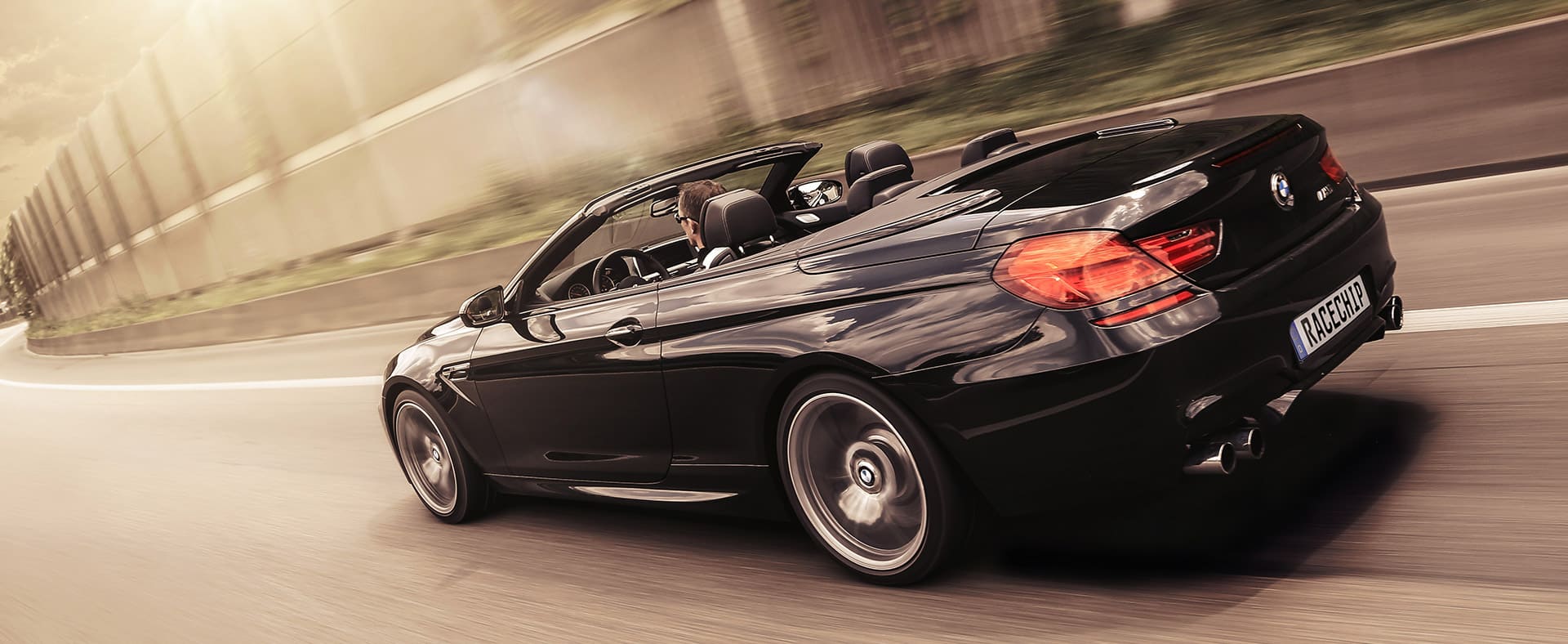 Yes, we know - we all loved the V10 engine. But in an era of downsizing, Munich has opted for the 4.4liter V8 with two twin-scroll turbochargers, which is already familiar to many from the BMW M5 F10. With a factory output of 560hp, this particular type of power engine is on a par with the Mercedes SL 63 AMG, the Porsche 911 Convertible and the Audi R8 Spyder.
By the way: the 4.4liter V8 twin-turbo (engine code S63) from the current BMW M6 is utilized in a slightly modified form in many BMW model series, including the 5, 6 and 7 Series, and the X5 and X6.
As always, we decided to ask ourselves: 'Can we add a little bit more?'.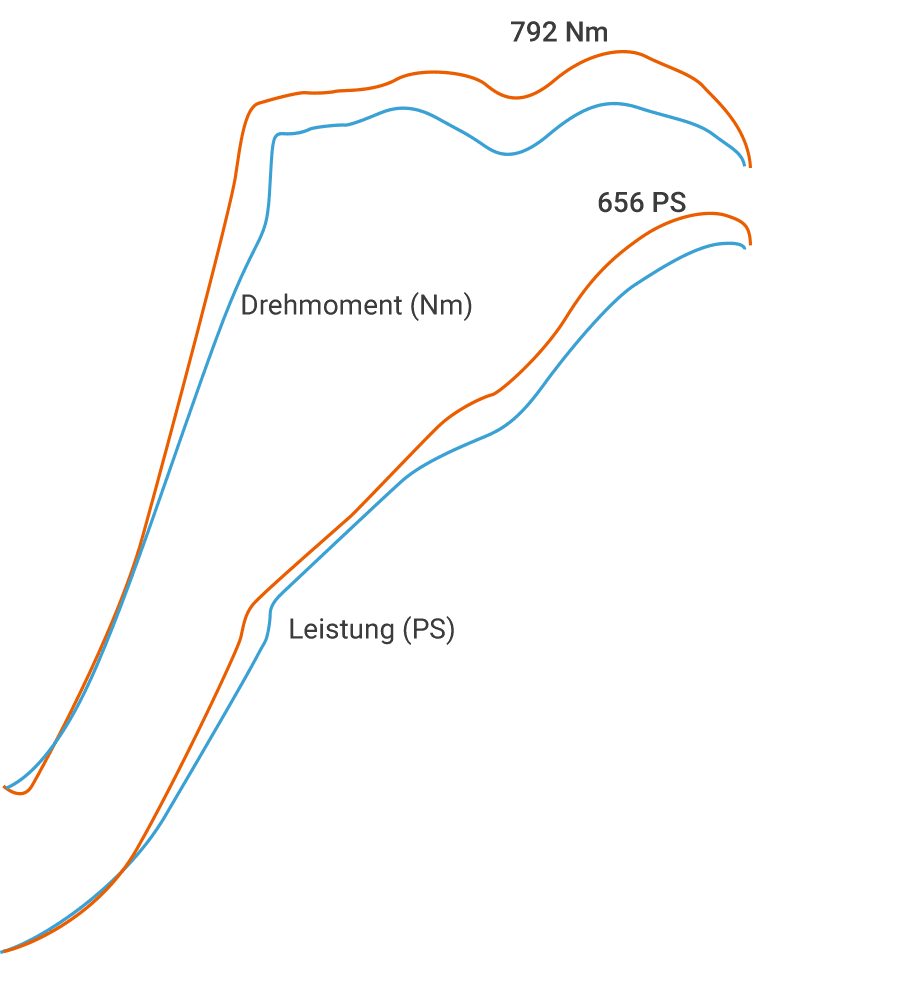 Before taking it to the development stages, we put the two-ton convertible to the test. Since the current V8 BiTurbo engine from BMW is known to almost always go beyond the specified serial performance, the result of 580hp and 700Nm in the series test did not surprise us.
Measured factory output: 427kW (580hp) 700Nm
After installing the RaceChip Ultimate and performing the elaborate set-up work on the dynamometer, we were able to give the eight-cylinder engine a boost of 76hp in power terms and 92Nm of additional torque. Ultimately, we were left with a BMW M6 with 483kW/656hp and 792Nm.
Performance after optimization: 483 kW (656hp) 792Nm
And for those who think that's not enough: they will have to look at super sports cars above the half a million euros mark, or consider extreme turbo conversions. But believe us: there is more than enough power provided by this enhancement.