RaceChip Ultimate – A Test Winner Once Again
News & Stories | 04.07.2014 | RaceChip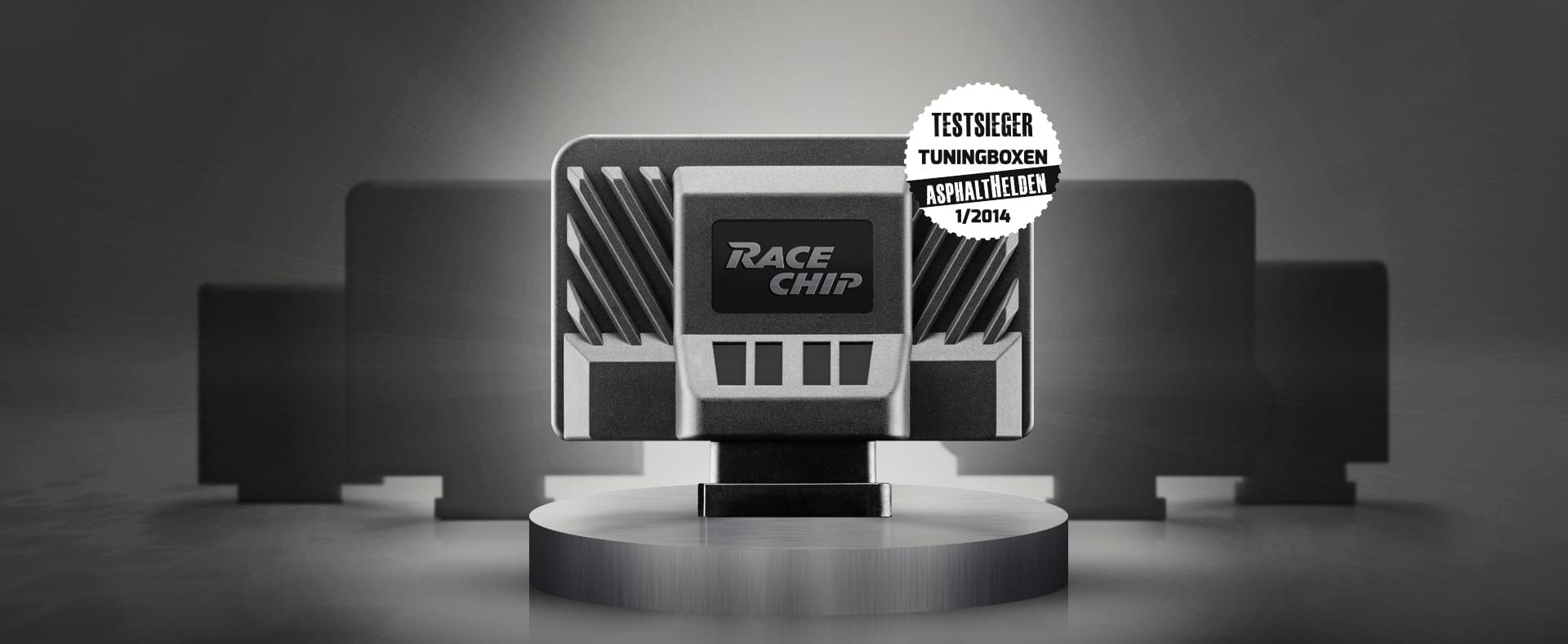 Sahin Cakir, editor at "Asphalthelden" ("Asphalt Heroes"), put a lot of thought into installing a tuning box in his Audi A3 TDI 2.0, with its 140hp. In doing so, he tested several tuning boxes from different manufacturers for the German magazine.The tuning boxes were judged according to several criteria. First and foremost, of course, was the vehicle's performance while driving with the tuning box and how much extra power could be harnessed. Other evaluation criteria were also taken into consideration, such as his personal impression of the delivered hardware quality and the perceived increase in performance. This was in addition to warranties (particularly engine warranties), certificates and overall value for money. A grade was awarded based on these relevant criteria and a winner was chosen.
Tuning boxes are becoming increasingly popular for many different reasons:


Chip tuning has now become a sophisticated technology, and is specially designed for modern engines, insofar as the tuning is from a reputable manufacturer.
The range of engines in which the existing power reserves can be harnessed with electronic engine tuning continues to grow. All modern diesel and turbo gasoline engines can be optimized with an additional control device.
Chip tuning with an additional control device allows for easy installation without any special tools or specific technical knowledge.
The result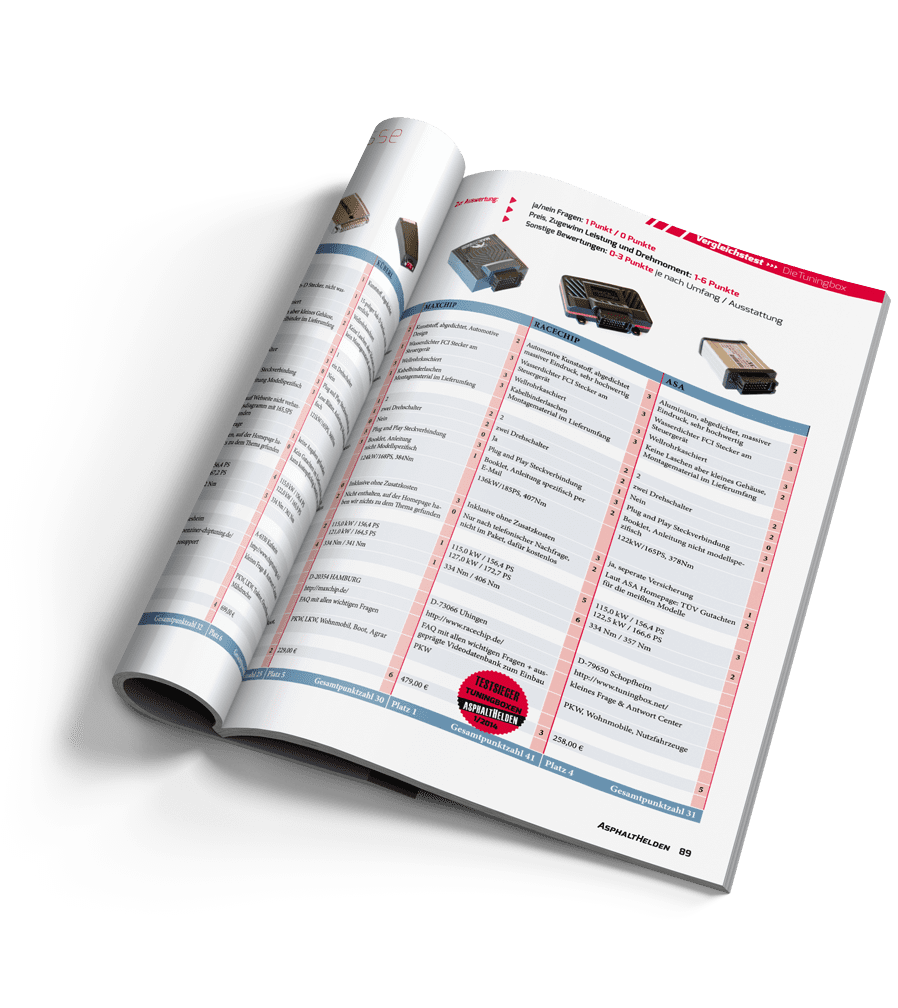 In general, the editorial staff of "Asphalthelden" were genuinely surprised by both the ease of installation and the achievable performance gain the technology provides, although there are, of course, significant differences between manufacturers.
Measured factory output: 115kW (156hp) 334Nm
The central criteria were horsepower and torque performance increases. This combination defines the obtainable increase in driving pleasure that tuning can bring. And of all the chip tuning boxes that were assessed, it was RaceChip that convinced Sahin the most. With a result of 173hp, the RaceChip box was only 1hp behind the highest boost, but it clearly swept away all other competition with an incredible torque of 406Nm. This combination of significant power and torque increase gives the A3 a totally different feel, right from the start.
Performance after optimization: 127kW (173hp) 406Nm
What's more, RaceChip offers a free engine warranty* with the purchase of the Ultimate. With this warranty, the box also received a higher score in terms of value for money. As a result, RaceChip stood as the clear winner of this race and was promptly named "Best in Test 2014".The complete review (in German) is available as a PDF.