BMW M4 Convertible – Twin-Turbo? Yes Please.
News & Stories | 31.07.2014 | RaceChip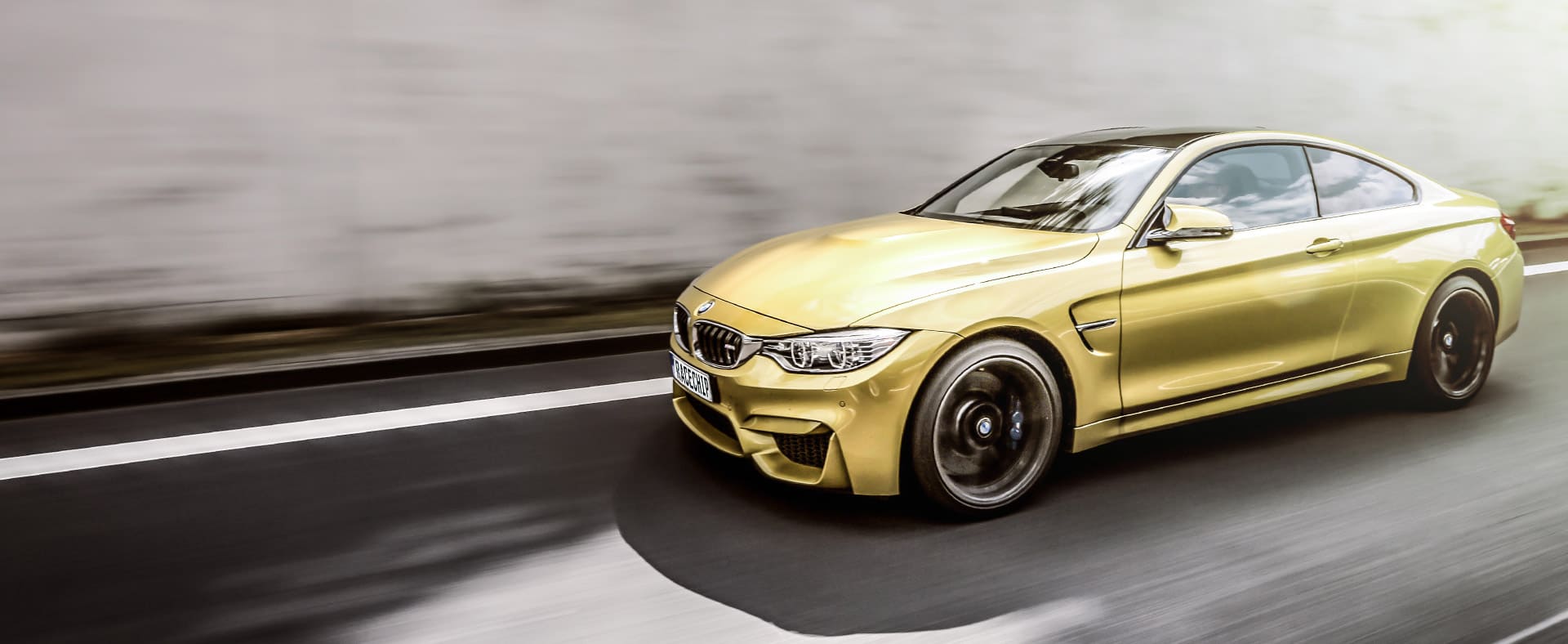 The new BMW Sports Car of the Year 2015 comes on the market with an aggressive body kit, a tough, "badass" look and the newly developed twin-turbo six-cylinder. The M4 offers factory specifications of 432hp with only 12hp more than its predecessor (the BMW M3 Coupé) but it produces 150Nm more torque thanks to the twin-turbo.
With the M4 and the transition to a supercharged engine, BMW is taking a step in a direction that some enthusiasts might not like. However, looking at things with an open mind - and considering the output values and, above all else, the potential of the engine - the M4 puts forward a positive argument for this new technology within this vehicle market.
By the way: even though you might think the new M4 3.0liter twin-turbo engine is just a souped-up version of the 335i, it was actually primarily developed from scratch.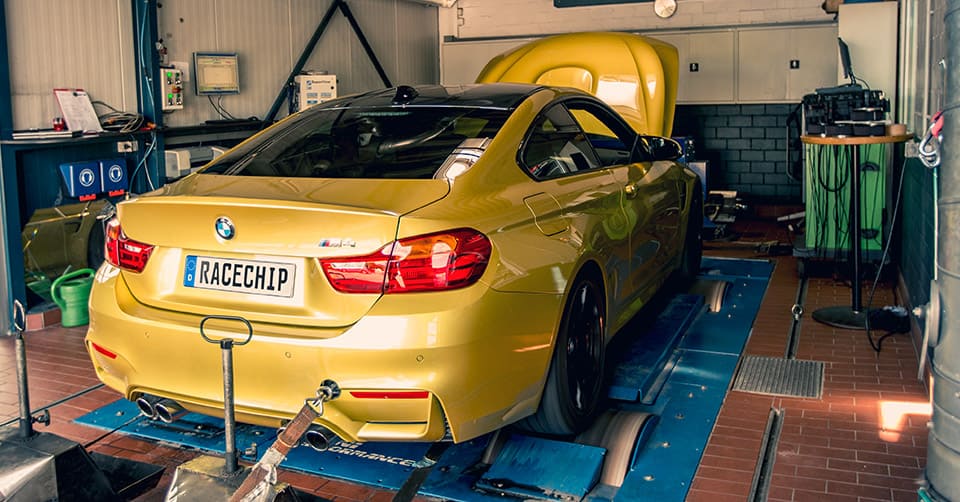 The Next Twin-Turbo Generation
As often happens with models from Munich, you can hardly feel the two turbochargers. The Bavarians have done it again: they've made the turbos so linear you get the feeling of driving with a greater engine displacement.
One disadvantage we must definitely consider: the sound of the M4, at least at the factory specifications, doesn't even come close to the high revving of its V8 predecessor. However, it still sounds better than most other vehicles. Check out the sound video at the bottom of this news article if you want to hear it for yourself.
Room for Improvement - Even With a Carbon Roof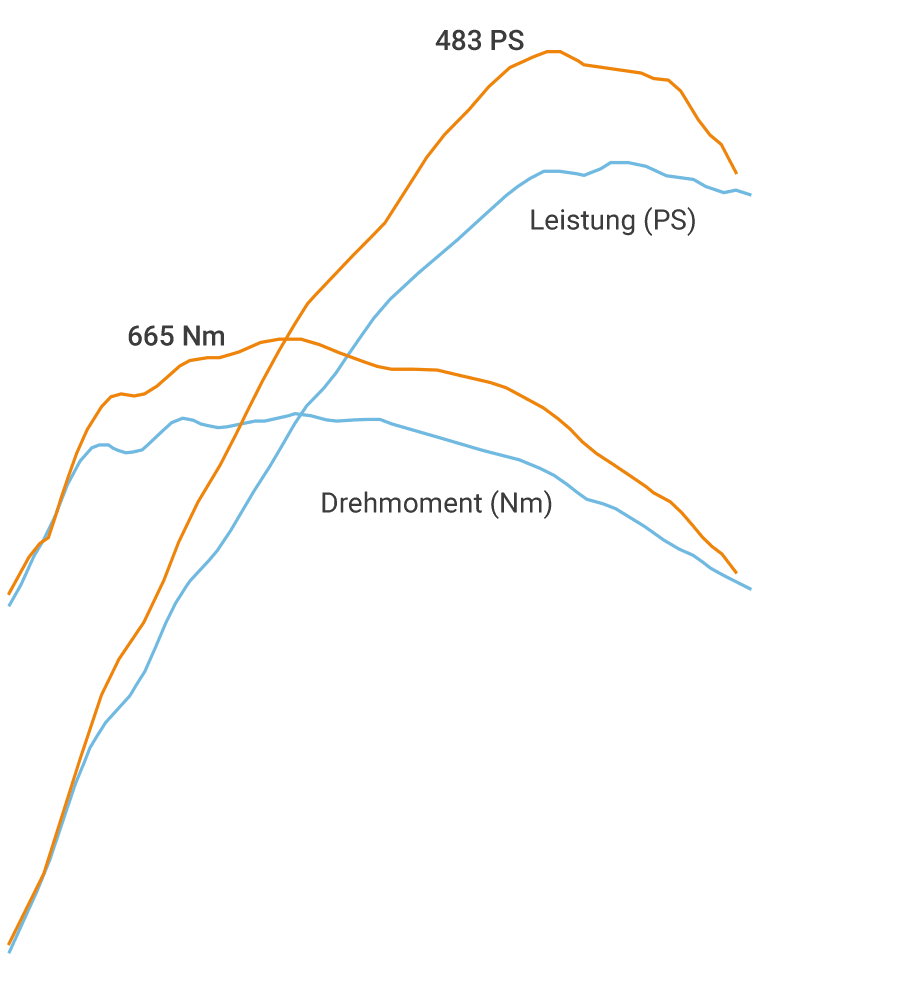 Back to the most important aspects of this vehicle: power and torque. The serial measurements of the S55 engine installed in the M4 were slightly above the manufacturer's specifications of 432hp and 550Nm.
Measured factory output: 321kW (436hp) 589Nm
With the RaceChip Ultimate, our best product in the chip tuning range, we were able to achieve a power increase of 47hp and 76Nm after a few test runs.
Performance after optimization: 355kW (483hp) 665Nm
Those who previously might have thought the nominal difference in performance wasn't enough, or were afraid that similar competitors' models could outperform the M4, can now rest assured that the optimizations made by RaceChip are significant.