RaceChip opens own representative office in Shanghai
News & Stories | 20.10.2016 | RaceChip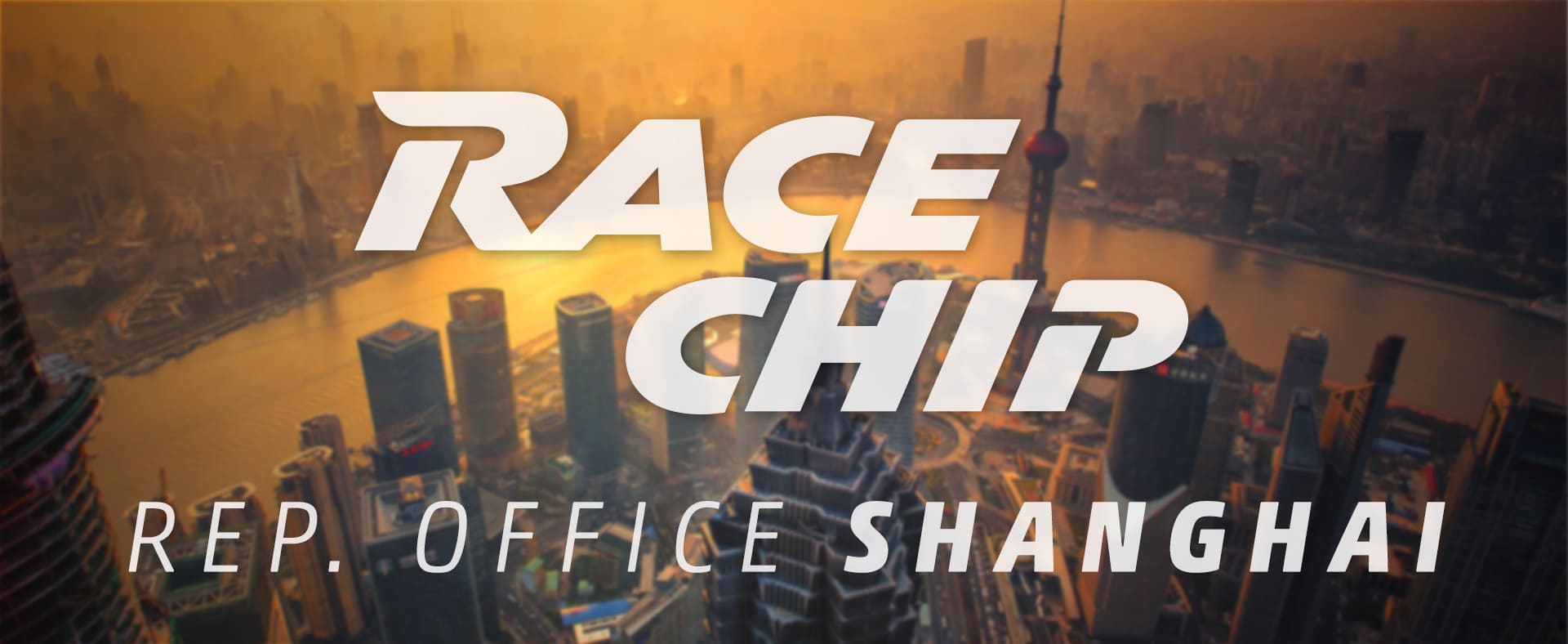 Market leader continues its global success story
Goeppingen, October 20th, 2016. The German chip tuning company RaceChip sent an employee to Shanghai at the beginning of the year in order to advance its strategic positioning in the Asian market. With the founding of the RaceChip China Representative Office (Rep Office), the market leader in electronic performance enhancement via auxiliary device has underscored its rapid international growth and is continuing to expand its leading position in China. The main tasks ahead for the team in Shanghai are continual market development and the improvement of the sales numbers and service quality.
China a strong sales market for chip tuning "Made in Germany"
With the establishment of the RaceChip China Rep Office, the chip tuning expert is responding to the growing economic importance of China for German companies. The RaceChip China Rep Office in Shanghai marks the next strategic step in RaceChip's ongoing market development and brand expansion. Aaron Deak, Chief Representative in the RaceChip China Rep Office, explains: "in order to tap into a market like China's, good products, effective marketing and a structured distribution model are basic requirements. With the representative office, we have laid the groundwork for implementing this plan".
Next steps are to grow the team and expand the sales model
The first staff have already moved into the RaceChip Rep Office and are building a strong team with the recruitment of additional employees. The international team will not only function as a point of contact for new distributors but will also be responsible for market development and the expansion of the sales network throughout the whole country. They will also continue to improve service and product quality. The sale of chip tuning modules will take place exclusively via distributors. As part of the expansion of its sales model in China, RaceChip is on the lookout for more distributors with a regional focus as well as existing sales networks that would like to work in partnership with RaceChip and its existing distributors to bring quality products from Germany to an even broader audience. Any distributors with an existing distribution network of repair shops, car dealerships or tuning companies who are interested in working together with RaceChip are welcome to contact Aaron Deak.
DOWNLOAD this press release as PDF.